One of the most consistent COVID-19 messages from health officials has been the importance of good personal hygiene.
Washing your hands with soap is one of the simplest and most effective ways of killing off any viruses you may have come into contact with.
But why is one of the most everyday, mundane of household items so effective in the fight against COVID-19?
28/39 Soapy water is totally different. Soap contains fat-like substances knowns as amphiphiles, some structurally very similar to the lipids in the virus membrane. The soap molecules "compete" with the lipids in the virus membrane. pic.twitter.com/roMbcOnDr2

— Palli Thordarson (@PalliThordarson) March 8, 2020
Are soaps and sanitizers enough for protection against Coronavirus ?
No matter how effective soaps and sanitizers are, chances of infection are always there. These chances can be further reduced by using ultraviolet

UV rays to sterilize household items.

Currently hospitals are using UV lamps to sterilize corona-virus germs. 
How can UV rays be used at home for disinfection?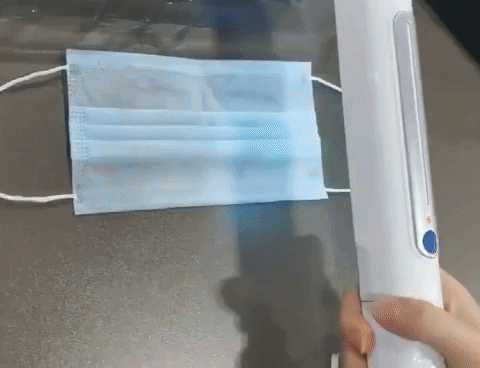 We at Pocket Raccoon Absolutely care about the well being of our customers, and we know how 

scary it is to go out and buy

something these days. We bring to you the Portable UV sterilizer lamp! This can be used to sterilize day to day useful items and reduce the chances of infection even more. 

Free 6-8 Days Delivery anywhere within the United States!